LoRaWAN Demonstration
A LoRaWAN-based Internet of Things (IoT) demonstration is created at the Advanced Networks Research Group (ANRG), University of Liverpool.
Overview
LoRa/LoRoWAN is one of the most dominant low power wide area networks (LPWAN) techniques. LoRa defines the physical layer modulation and is a proprietary technique patented by Semtech. LoRaWAN is the upper layer protocol maintained by LoRa Alliance.
A light sensing and control IoT system is created as a case study. The LoRa end device is consisted of FiPy (with LoRa function) and Pysense (expansion board) with light sensors. A LoRa end device A will sense the light and transmit it to the application server. When the luminous intensity is smaller than a threshold, it will send a control signal to the LoRa end device B and turn its LED to green, emulating a control signal to a switch.
Key Features
Regular uplink transmissions
Manual downlink transmissions (confirmed or unconfirmed)
Automatic downlink transmissions (determined by the threshold)
Setup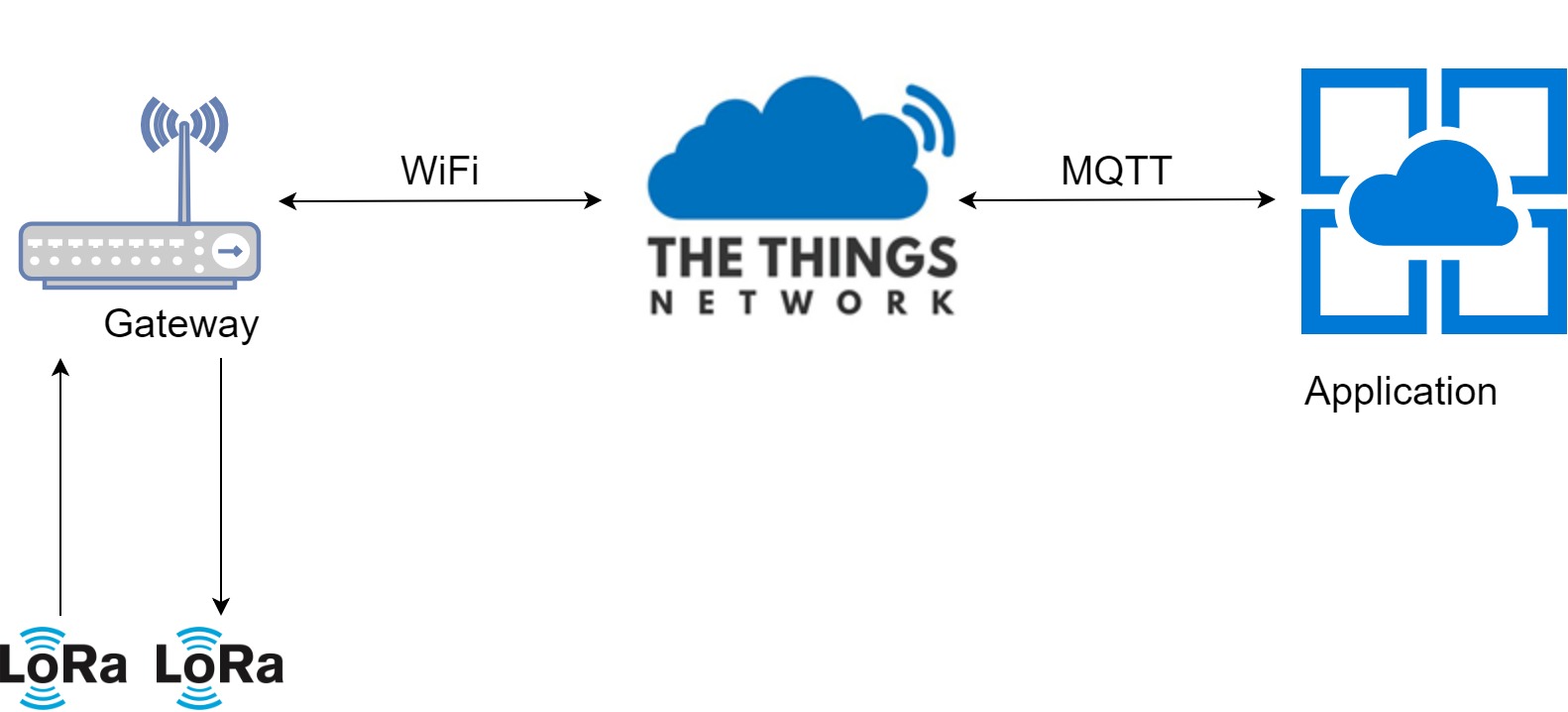 Hardware
End device: FiPy + Pysense (light sensors embedded)
Gateway: Raspberry Pi + RAK831, an instruction can be found at https://www.thethingsnetwork.org/docs/gateways/rak831/
Software
TTN to host the gateway and applications
Python SDK
Micropython for the FiPy
Demo Video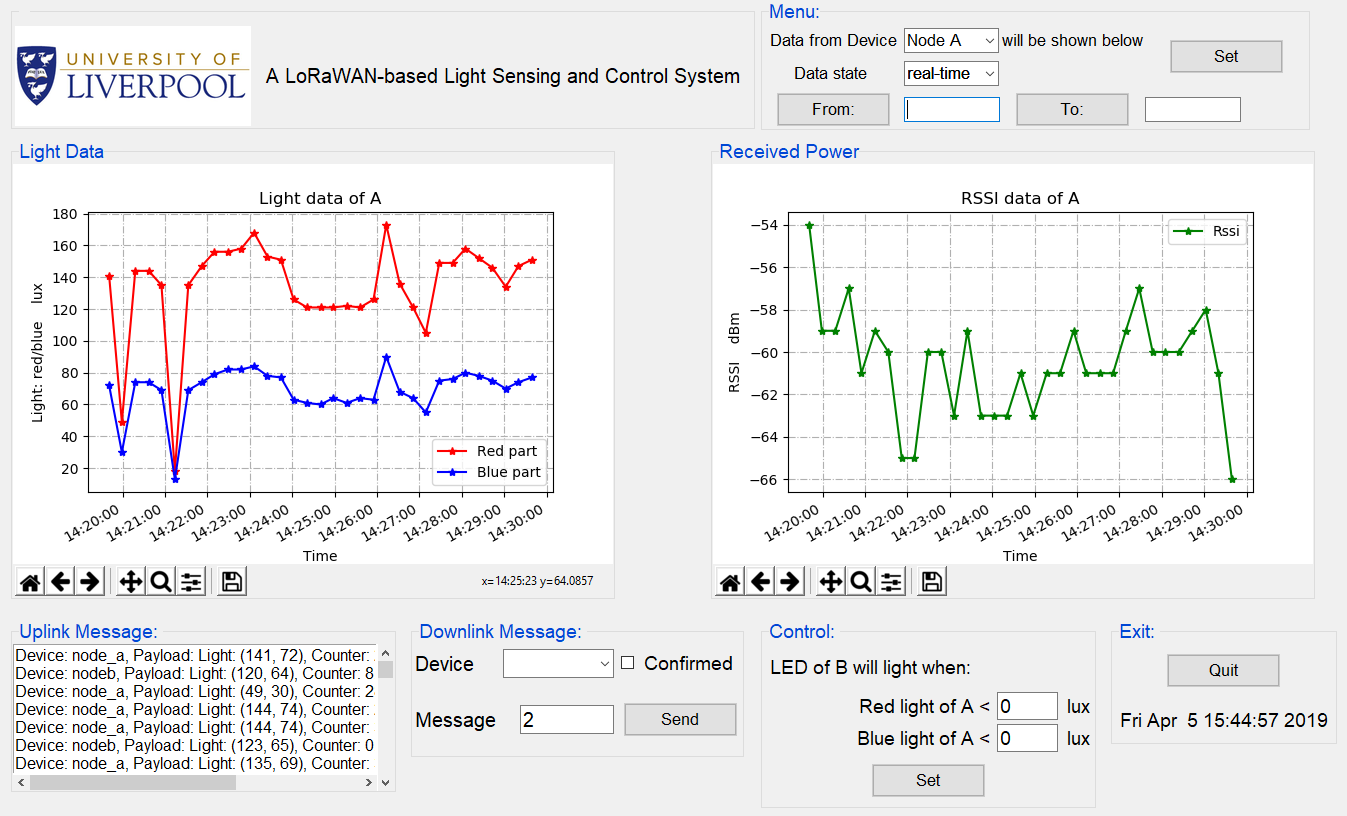 Acknowledgement
We would like to thank Mr Wenpeng Fan for his hard work on completing this excellent demo.